We Proudly Service, Repair and Sell
Honda, Acura, Toyota, Lexus, Subaru
Honda Repair and Honda Service
"True Honda Expertise, Training and Quality"
 About Our Honda Repair
In 1969, Honda sold its very first car in the USA, the Honda N600. Soon thereafter the first Honda repair and Honda service were needed.  Honda has taken huge strides in becoming one of the most, fuel-efficient, and safe vehicles on the market today. For example, 1974 brought new designs never before seen in the industry. Engineers at Honda created a CVCC engine that made the Civic the first vehicle to fulfill the strict new fuel requirements of the U. S. Clean Air Act. Today, Honda vehicles have won several honors, from  "Best Cars for the Money"  to the  "10 Best Cars" honor for the Honda Accord.
About Our Honda Service
Originally formed in 1984 Precision Auto Service of Tucson had the single goal of giving Honda owners an alternative to the Dealer.  By installing the same OEM parts and performing the same services Precision is able to maintain your car's warranty.  Using these quality parts ensures reliability, and safety.  One can certainly get true quality service at an affordable price when they work with Precision Auto Service. With over 125,000 Hondas serviced in our shop, we are truly experts in this field.  Continuing to learn and improve with each passing year is our goal.  Feel confident that you will find our technicians on par with the best of the best.  To keep your Honda running efficiently for years to come, it is important to maintain it properly. If you live in the Tucson area you can bring your Honda to Precision. As true specialists, we ensure service tailored specifically to your vehicle. Expect dealership quality service without the dealership experience or pricing!
We Service and Repair All Honda Automobiles:
Cars: Accord, Civic, Fit, Insight
SUVs: CR-V, Pilot, Element
Minivans: Odyssey
Trucks: Ridgeline
Sports Cars: Prelude, S2000
Acura Repair and Acura Service
"Quality Acura Service by Honest Technicians"
 About Our Acura Repair
In 1986, Acura was introduced to the world.   As Honda's flagship vehicle the brand has proven to be one of the most reliable and ingenious high-end luxury brands. Performing Acura repair and Acura service since the first year of production Precision has a long-standing history with the brand. A need for new design and technology was to set Acura apart. The new company certainly delivered. An example would be the first three-row crossover SUV, the first in-dash navigation system, and the first-ever Super Handling AWD.  Always looking to impress Acura offers stylish sedans, sophisticated SUVs, and unbelievable sports cars.  The entire line of Acura vehicles matches the diverse requirements of the modern lifestyle.
Our long history with Acura service started over 30 years ago and Precision Auto Service has earned the right to be considered the go-to facility by Tucson Acura owners.  Providing 5-star customer care is a point of pride at Precision. You can rely on us to take care of your Acura skillfully, efficiently, and affordably.
About our Acura Service
Even as durable as Acura vehicles are, they periodically require repair services and maintenance. Our highly skilled technicians at Precision Auto Service will evaluate your vehicle and give you an honest assessment of your vehicle.  A genuinely caring service advisor will walk you through any repair work or service needs that are needed.  Details make the difference and we will provide you with all the details you will need to make sound decisions for your car's health.
Our technicians are trained in the most current automotive technology and we stand behind all of our work for a full year or 12,000 miles.  At Precision, you can be sure you are getting the best service possible. Maintaining our relationship with Acura Service Express is a must so that our staff always has access to the latest information about your car. Drop by or call us if you have any questions.  Call any time. we are here to help!
We Service and Repair All Acura Automobiles:
Cars: TL, TSX, Integra, RSX, Legend, CL, RL, TLX
SUVs: MDX, RDX
Toyota Repair and Toyota Service
"The Expertise, Quality and Training You Expect"
 About Our Toyota Repair
The number one vehicle manufacturer in the world is Toyota and as you can imagine our bays are full of Toyota vehicles getting Toyota repair and Toyota service.  Establishing its headquarters in the United States in 1957 Toyota sold only a modest 288 units in 1958. From there, Toyota has grown greatly. In fact, in 2019, Toyota sold a record 10.74 million units! With all these successes, it's not surprising that a lot of Tucson residents own Toyotas and love them!
About our Toyota Service
As durable as Toyotas are, every car eventually needs service and repairs. Great vehicle care in combination with great customer care is why Tucson residents choose Precision Auto Service.  It is our pleasure to take care of all your auto repair needs with the quality of a dealership but at an affordable price. Located in Tucson, we offer all preventative maintenance, repairs of all varieties, from brakes to warning light diagnostics, and so much more. Do you have a Prius? Fixing hybrids is all part of a typical day for us so let us know if we can be of service.
Customer satisfaction is something we take great pride in and we assure you that we will provide you with our best efforts and service your car efficiently and cost-effectively. Having now serviced and fixed tens of thousands of cars over 35 years we are always trained and up-to-date on the most advanced vehicle technology. In addition, maintaining an active license to access Toyota's service website ensures that we always have the latest information at our fingertips to fix your car correctly.  Visit today or give us a call, we are always happy to help.
We Service and Repair All Toyota Automobiles:
Cars: Camry, Corolla, Avalon, Prius
SUVs: Highlander, 4Runner, RAV4, Sequoia
Trucks: Tacoma, Tundra
Minivans: Sienna
Lexus Repair and Lexus Service
"Lexus Service by Technicians with Integrity"
 About Our Lexus Repair
A little over three decades ago Lexus came into the automotive market as Toyota's luxury line of cars and SUVs.  The new company quickly became known for developing ingenious technology.  In addition, they combined their technological prowess with an award-winning design.  The DNA of Lexus is a part of all Toyota models beneath it.  As a premium car brand from Toyota, Lexus set the benchmark for luxury and innovative design.  New technologies in aerodynamics, engine noise baffles, climate control, and audio from top-shelf partners like Nakamichi set the new standard.  Offerings from Lexus run from stylish sedans and sophisticated SUVs to high-performance F-Types.  Each model offered seems to be the perfect blend of form and function.  If you find yourself in Tucson and need Lexus repair or Lexus service please stop by Precision Auto Service. 5-Star customer care is what our reputation is built on and you can rely on us to take exceptional care of your Lexus both skillfully and quickly.
 About our Lexus Service
It may seem that your Lexus can go forever without service but they do periodically require maintenance or repairs by a competent Lexus repair and service specialist. Our highly skilled technicians at Precision Auto Service are happy to evaluate your vehicle at any time.  Service advisors at Precision are friendly and helpful and will walk you through any repair work or service that is suggested. This approach allows you to proceed at your own pace and to make an educated choice on the services you need.
Employees working on your car are trained using OEM systems and information and our services come with a one-year, or 12,000-mile warranty.  When we complete the work on your car you can be sure your car's reliability and safety will be restored.  Feel free to drop by Precision Auto Service today and allow us to show you how easy automotive service can be!
We Service and Repair All Lexus Automobiles:
Cars: IS, ES, ES Hybrid, LC, LC Hybrid, LC Convertible, LS, LS Hybrid, RC, RCF
SUVs: GX, LX, RX, RX Hybrid, NX, NX Hybrid, UX, UX Hybrid
Subaru Repair and Subaru Service
"Affordable, High Quality, Subaru Workmanship"
 About Our Subaru Repair
Ninety-seven percent of Subaru vehicles sold in the last ten years are still driving today. Subaru repair and service is a large part of what we do at Precision Auto Service. Bringing your Subaru in for maintenance not only saves you money over time and increases its reliability but also decreases your car's environmental impact. Each automobile has a maintenance schedule that can be found in the car's handbook, and some vehicles' computer systems will certainly warn you when it's time to bring it in for service.  Ensure your Subaru stays running perfectly for years to come with our fast and guaranteed service.
About Our Subaru Service
Whether you are experiencing particular issues with your Subaru or wish to check on the total health of your car, we offer a wide variety of services to help. Our services range from the basic oil change to complete engine overhauls and everything in between. Most importantly, our number one goal is that your Subaru leaves our shop running smoothly
We Service and Repair All Subaru Automobiles:
SUVs: Forester, Exiga, Tribeca, Outback, Crosstrek, Ascent
Cars: Legacy, WRX, BRZ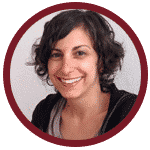 "People you can trust, workmanship you can rely on, vehicles you can have confidence in."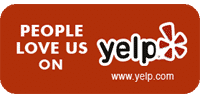 125,000+
Vehicles Serviced
99%
Customer Satisfaction Score
Our Story Began in 1984 With the Simple Idea That Vehicle Owners in Tucson Needed the Following:
An organization they could trust to work quickly and efficiently on their vehicles.
An organization with highly trained, top-rated technicians, that specialize in their brand of automobiles.
An organization that would maintain their new car warranty while saving them money.
Precision Auto Service Honda, Acura, Toyota, Subaru was established in 1984 and has successfully been "THE Alternative to the Dealership" ever since!