Lexus Service and Repair in Tucson, AZ
Lexus Service and Repair
As durable as Lexus vehicles are, every vehicle eventually needs to come in for repairs. Precision Auto Service Honda, Acura, Toyota, Lexus Subaru can take care of all your auto repair needs. Located in Tucson, we offer services in preventative maintenance, warning light diagnostics, air conditioning and so much more. If you have a Lexus hybrid vehicle, we also repair hybrids!
Precision Auto Service for Honda, Acura, Toyota, Lexus, and Subaru is committed to customer satisfaction. We guarantee that we will service your car efficiently and cost effectively. We have serviced and repaired tens of thousands of vehicles over 35 years, and are up-to-date on the latest auto repair technology. Stop by today or give us a call to see what everyone is talking about!
Other Brands We Service
Our customers often own other trusted brands of cars and trucks so we also provide service and repairs for Toyota, Honda, Acura, and Subaru vehicles. Please let us know if we can help you with your other vehicle's service needs.
Why Choose Us?
35 plus years of specialized experience

We install only high-quality Lexus parts and components

12-month/12,000-mile warranty on Parts Installation

12-month/12,000-mile warranty on Craftsmanship

We keep your New Car Warranty intact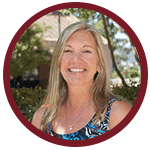 "They are responsive, answer all your questions, are prompt and the work is reliable, and the staff at the desk are great."
Related Services We Provide: